¿Quiénes Somos? / Testimonios
---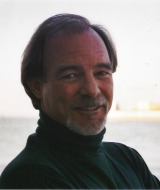 My experiences with working with Cuenca Condos was nothing less than a very positive experience. Their team is very professional, hard working, and they are very knowledgeable of the current real estate market - be it the rental or buying side. Their concern for their client's satisfaction is paramount in their dealings. They want it done right with no surprises at the close. They were all of the above in obtaining what I think will be the last apartment that I will rent here in Cuenca - a fabulous place with a great lease agreement. Couldn't have done it without them. I think their key to their success is that they listen and act on what they hear from their clients with a high degree of integrity. They don't try to "sell" you on something that isn't on their client's needs / wants list. They wont waste your time with futile searches and pressure tactics. I highly recommend Cuenca Condos for your real estate dealings. And that comes from a licensed Realtor.
---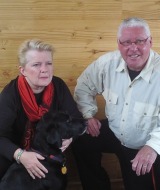 Re:
Cuenca Condos
We have been in Cuenca, Ecuador for the past three months. We have been renting a 2-bedroom, 1-bathroom apartment in the Tres Puentes area of the City. We will be here until Mid-April. I am pleased to say this apartment suits us very well and we have enjoyed living in this area.
When we began searching for a place to rent this Winter and because it is our first long-term stay here we were unsure about what we might be getting into.
Cuenca Condos
has supported us extraordinarily well in our search and as property managers of the unit they continue to support us should we run into minor difficulties that come up in the basic care of the unit.
For example, we had chosen to bring our dog with us so that we would have the full flavour of a new lifestyle in Cuenca. We did not understand that finding a "pet friendly" unit that had the amenities we required would be a little tricky. Not only, did
Cuenca Condos
find the right unit for us, they also helped us to move in and continue to touch base regularly throughout our stay.
We are enjoying our stay with our four-legged friend with the help of the staff of Cuenca Condos and would not hesitate to recommend their services at any time.
Susan Birkenshaw-Keith and Michael Keith
March 31, 2011
---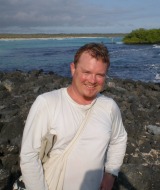 I had to move out of my apartment here in Cuenca this past November and was looking for a new rental. Thank goodness I came across Cuenca Condos. Becoming growingly busy with work and dreading the thought of spending hours each day combing through the local papers and making phone calls, I was glad to meet Ben.
He searched that same day and sent me a couple of good, appropriate options by email and followed up on the phone. We set appointments to see them the next day and while all three generally fit the bill, one was a clear winner in regards to price, location and space. He gave me two days to think about it then followed up. We arranged to see it again, so I would feel comfortable before making the final plunge … and I decided to take it, phew! He then arranged a smooth signing with the owner and viola, I had a place.
And I´m still here and happy. His flexibility and patience during the process made it all so much easier, so I would highly recommend their services to anyone looking for apartments or houses in Cuenca.
---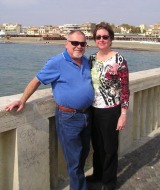 Dear Benjamin,
We have been extremely happy with your help in renting our new apartment. It has turned out to be much more than we expected and our landlady has been very helpful in her assistance in our making the move to a new Country as effortless as possible!
You were very careful to listen to what our needs were in location, details and cost expectations. After showing a few listings to us, you quickly narrowed the search to find exactly what we wanted. You did not waste our time in fruitless showings of unacceptable units and found the perfect place in short order. Thank you for all your help and assistance.
Best regards,
---
"We found Cuenca Condos to be very helpful in both finding a house and negotiating arrangements with the owner. It was extremely useful to have someone who knew the language and the culture to assist us with the process, as our own knowledge of Spanish and Ecuadorian culture was insufficient. Benjamin interfaced wonderfully between the house owner and us, with the result that the owner and we are now friends. There are stories of unscrupulous North American realtors who take advantage of newly arrived gringos, but we felt completely comfortable with Benjamin's straightforwardness and integrity."